Just a short update from my necessary visit of my homeland – I need a simple stamp, on a simple document; as stated in previous entries, I need a stamp from Kuwait Embassy in Czech, on a birth certificate for my daughter, so they may (and also may not) decide to grant her the permit to stay in the country.
So, yes, basically I need one damn stamp. Simple task, right?
Not.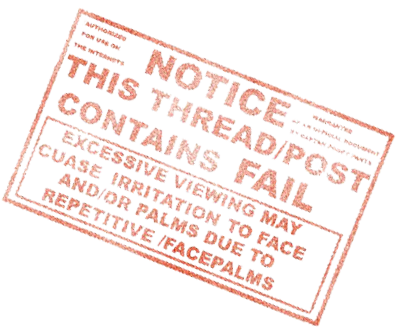 For that stamp, I have to have a stamp, for which I need a stamp, for which I got a stamp, after I announced the intention to get a stamp.
All of the above happens in different towns and cities, of course; with closest being my place of current residency, other 20km away, another 50km, and two others 120km from here, both last in same town but not same place and lets be honest – Prague certainly is a big city already, at least when it comes to having a short period of time and a lot of bureaucracy obstacles to overcome. I use public transportation and as such I'm rather tied up in terms of travel time.
I'm in step three of five, with uncertainty about the success of this one, as the offices don't really work on Tuesdays and Thursdays and lets don't bullshit ourselves, who works on Friday. I'm running out of time although I didn't slack at all; and it doesn't make me happy.
Something is seriously wrong in this country; just tell me, what?